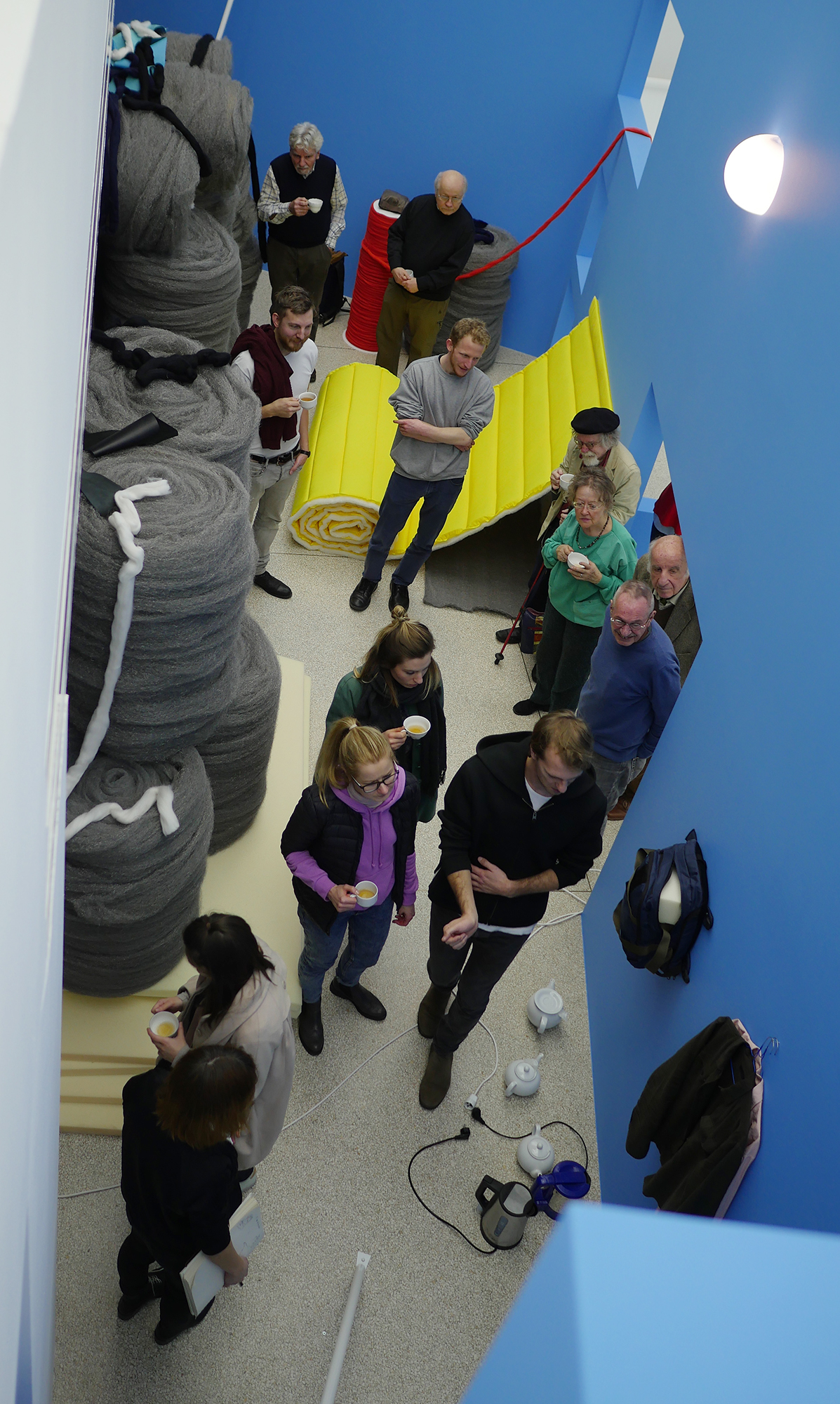 ---
Felix Utting is the
inhabitant
of the
house with things behind.
If in the eponymous short story
︎
he were to be one of the two protagonists of the space —Baku or Alexi— he would be the second one whose sector has been assinged to the facade. Felix is very tall; conversely the doorframes are uncommonly low. He lived a week inside the space and met the visitors daily, slept in different places of the house, read, rearranged some of the elements to his convenience. At the term of his stay, he met a larger public. He prepared tea for the guests and introduced the house to his hosts, describing the house and what had become his routines in the space.